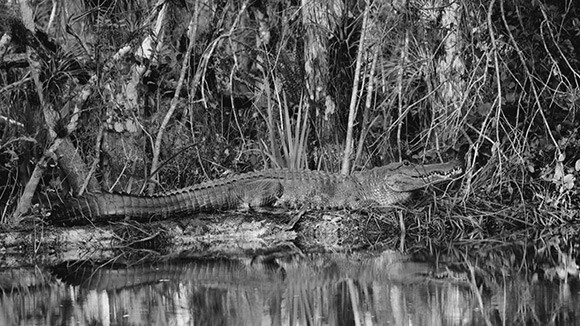 Photographers will wait days, weeks even, for the perfect shot. For their art, they will endure challenges: hypothermia and malaria, storms and volcanic eruptions. The five photographers profiled in Annenberg Space for Photography's documentary "Extreme Exposure," based on the exhibition of the same name, brave harsh, possibly deadly, conditions to capture the corners of Earth that most people will never see in person. Paul Nicklen dives into Arctic waters as he gets up close to the beasts that inhabit this frigid habitat. He has interacted with the notorious leopard seal. She tried to feed him a penguin. Michael Nichols has ventured from Rwanda to Northern California to photograph slices of nature. Clyde Butcher lugs large piece of gear across rugged American terrain, often capturing storms as they shape the skies above swamps and mountains. Stephen James O'Meara and Donna O'Meara stake out volcanic eruptions; the heat is brutal, images are devastating. These photographers are not just daredevils. They are committed to sharing the oft-hidden wonders of the world through their art. Each photograph tells a different story about the world -- from a gorilla emerging from water to the calm before a Florida storm -- exposing the raw beauty of nature. They share a sense of awe as they expose environments that are a far cry from the cities and towns that are home to human life. Artbound's special episode, in partnership with the Annenberg Space for Photography, features photographers who capture extreme conditions:

Paul Nicklen
Paul Nicklen
Photo by Paul NicklenPaul Nicklen is a Canadian marine biologist and photojournalist. He has two books and numerous stories for National Geographic to his credit. As a child, he lived on Baffin Island, a large, remote area off the northern coast of Quebec. "I need to be on the front lines. I need to be where the ice meets the open water. It's isolated. It's freezing, but living with the Inuit taught me how to survive and what it took to really get close to these polar wildlife species."
Michael Nichols
Michael Nichols
Photo by Michael NicholsPhotojournalist Michael Nichols has won a number of awards for work that documents nature and wildlife across the globe. He has spent nearly 20 years working with National Geographic. In that time, he has documented environments from African jungles to the forests of Northern California. "My stuff is visceral. It's not intellectual at all. When I shoot, it's a physical response. It's my subjective truth, my interpretation, the way I frame it, the way I look at it."
Clyde Butcher
Clyde Butcher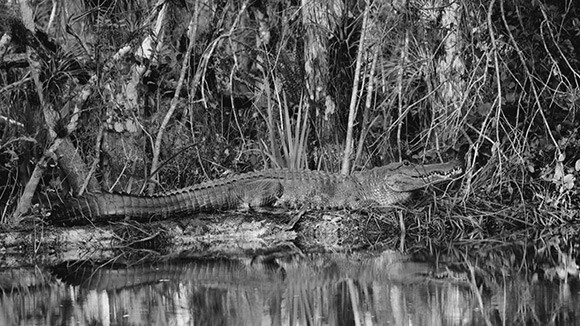 Photo by Clyde ButcherLandscape photographer Clyde Butcher lives and frequently works in the Florida Everglades. He uses large-scale photographs to document the environments of the United States. He has won numerous awards, including the Ansel Adams Conservation Award from the Sierra Club. "I'm fighting wind. I'm fighting rain. I'm fighting mud. I'm fighting lightning-- now that's something to be scared of. I've had my hair stand on end. I've had lightning come out of my fingers."
Stephen James and Donna O'Meara
Stephen James and Donna O'Meara
Photo by Stephen James and Donna O'MearaStephen James and Donna O'Meara have researched and photographed active volcanoes across the globe. Their work has appeared in National Geographic. Donna authored the book "Volcano: Portrait of a World on Fire." Stephen has also written extensively on stargazing. "As long as you survive, it's exciting," Stephen James O'Meara. "It may take years to get one of our images and we may never get it again. Volcanos go by their own time," Donna O'Meara.